For you and your team
Your very own personal surgical preparation tool for a more organized, seamless & efficient procedure every time…
Feel more confident and competent when preparing for surgery, and track procedures you are involved in. Senior staff are able to share 'tips and tricks' to support novices or those new to a specialty. Surgical cases can be recorded, tracked & reflected on in our Professional Learning Portfolio.
We all know time is precious, why not download and share ScrubUp with your surgical team to enhance productivity & maximise Operating Room efficiency.
Ask us about our customised Web Portal, targeting your hospitals surgical specialties with customised data on equipment & surgical preparation.
Interested in educating your students on surgical equipment and preparation? ScrubUp's preloaded information can be an invaluable practical learning tool.
Your very own personal surgical preparation tool for a more organized, seamless & efficient procedure every time…
Innovative
A surgical reference guide to track surgical cases you have been involved with
Flexible
View and update surgeons' preferences anywhere, anytime.
Practical
Real information to support you in your setup & preparation.
Set up the operating room perfectly every time with step by step prompts
Ensure the right equipment is available and setup correctly
Add photos of surgical equipment for each procedure
Detail specific surgical case requirements
Streamline setups and share with your surgical team members to enhance Operating Room safety and efficiency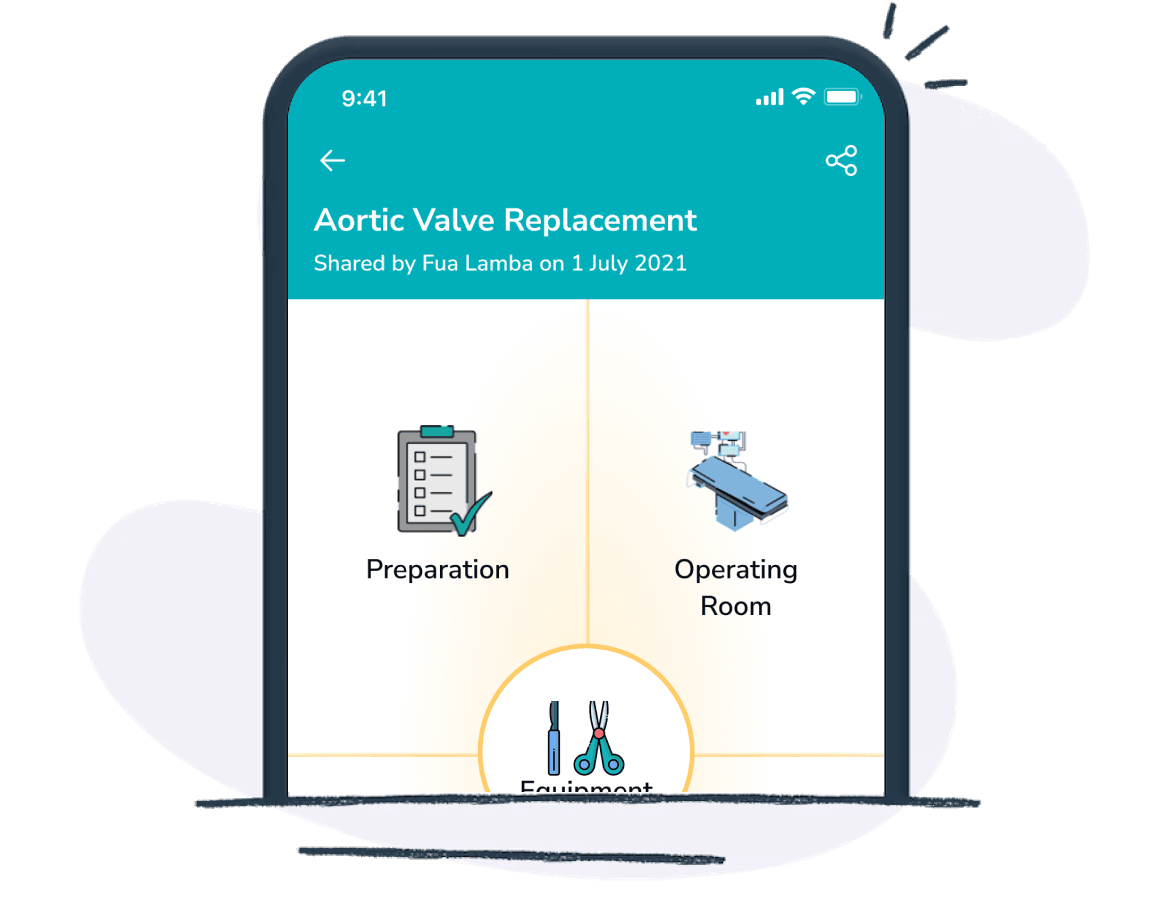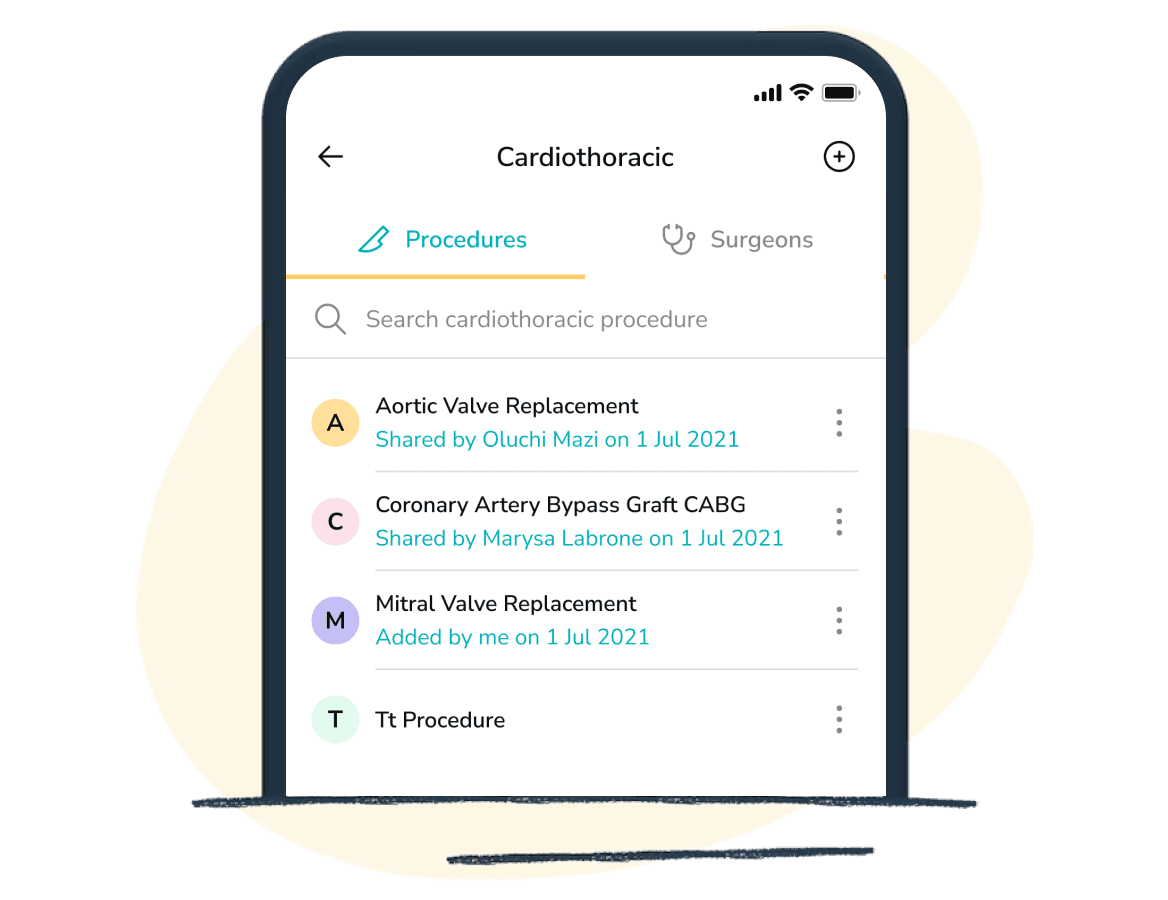 Store Surgical preferences and update them anywhere at any time
Add personal scrub notes and photos
Preloaded with surgical procedures
Share with your surgical team members to streamline productivity
Store surgical preferences and update them anywhere at any time
Keep specific surgeon's preferences up to date and at your fingertips
Edit and customise information for individual hospitals and each surgeon's preferences
Add, delete, take notes and save images for any surgical case
Download and customise procedures according to surgical specialties required by your role (nurse, instrumental technologist etc.)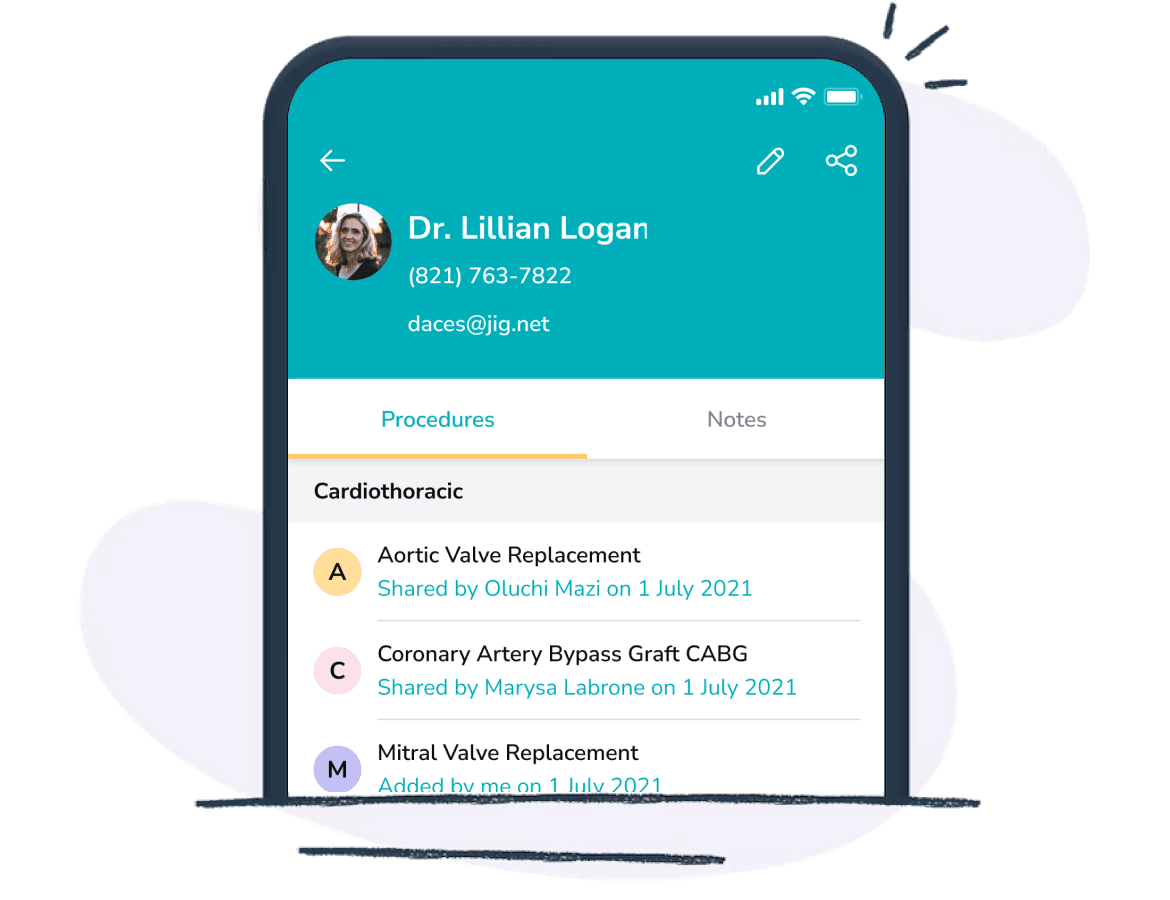 More Features
ScrubUp allows you to record surgical preferences – but, unlike other apps and tools, not ONLY that. Its series of steps help you to easily compile a complete guide to arranging the operating room for each surgical procedure and each surgeon you work with.
Surgical Specialties
Featuring General, Orthopaedics, Plastics, Cardiac, GYN, ENT, plus more.
Procedures
All surgical procedures can be deleted, edited and saved.
Checklist
The ability to tick off your surgical equipment when you collect it.
Tools
Data containing surgical instruments, solutions, dressings, drains & sutures.
Surgical Equipment
Save, customise, add & delete all equipment required for each procedure.
Surgeon Preferences
Build, save, add & delete your surgeons own preferences for every case.
Notes
Information about prepping & draping, including your surgeons preferences & notes.
Images
Saved to a procedure, instrument, prosthesis, surgeons preference & notes.
Email
Save, update & send your preferences using email.
ScrubUp currently offers 15 Surgical Specialties
Orthopaedic, General, Ophthalmology, Urology, Cosmetic, Dental, ENT, GYN, OBS, GIT, Spinal, Neuro, Vascular, Plastic, Cardiothoracic
* All specialties and features FREE
Gynaecology
Obstetric
Orthopaedic
Gastro Intestinal
Ear Nose Throat
General Surgery
Neuro
Spinal
Gastro Intestinal
Ear Nose Throat
General Surgery
Neuro
Spinal
Gynaecology
Obstetric
Orthopaedic
Neuro
Spinal
Gynaecology
Obstetric
Orthopaedic
General Surgery
Gastro Intestinal
Ear Nose Throat
What are people saying about ScrubUp?
Thank you for bringing this innovative initiative to my attention.
Hon. Brad Hazzard
MP, Minister for Health, NSW Government
This app is ideal for the busy surgeon and surgical nurse. It allows all the instruments required for a particular procedure to not only be listed, but photographed in a way that allows the entire "set-up" to be visualized. The time saved when a new member of staff joins the operating team alone would make the app worthwhile. The app is further enhanced by its clear icons and the ability for it to be "specialty" based. This is a must have app for any surgeon or operating room nurse.
Specialist Surgeon
Sydney
ScrubUp is a fantastic resourceful tool which would be extremely beneficial for all scrub/scout nurses.
Angela Zupan
Clinical Nurse Educator
ScrubUp has high visual appeal which will make it attractive and user friendly for nurses of all levels of experience. It can be customised for clinician's own needs. We will definitely recommend 'Scrubup' app to our perioperative nursing colleagues.
Menna Davies & Sally Sutherland-Fraser
Health Education & Learning Partnerships
I can't believe someone came up with an app like this. It does really help me to carry on with my daily tasks. Super easy to use and follow. Totally recommended.
Aukrit
App Store review
As an agency nurse ScrubUp allows me to update my surgeons preferences at the touch of a fingertip, it's versatile, flexible and easily accessible. Great app.
Sharon Ho
Director, Ortho Angels

So tell me what are your thoughts on the amount of documentation we are asked to ...